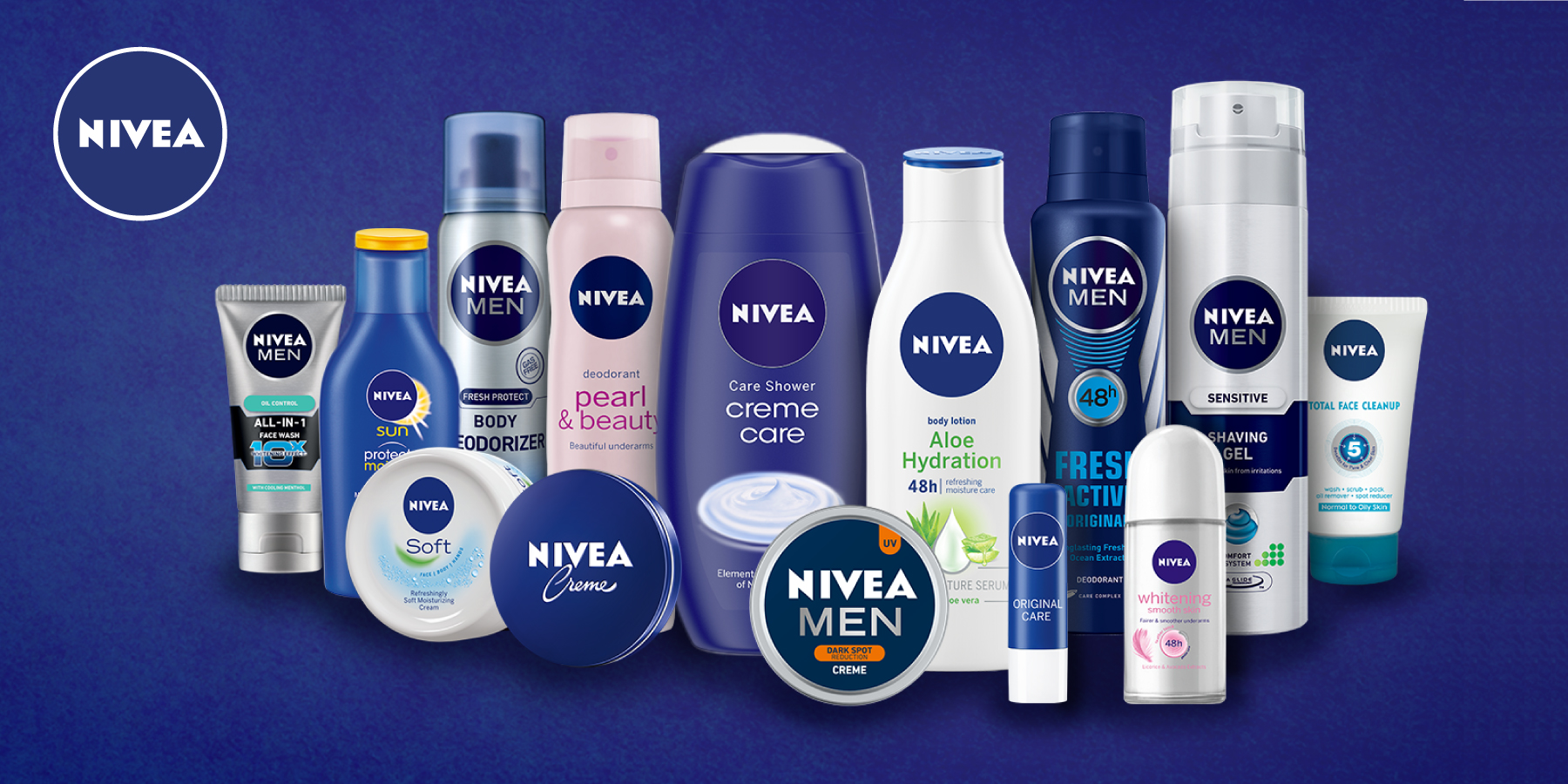 Nivea
IDC became the Authorized distributor of Nivea India Pvt Limited in Bangladesh in 2015. Since then, Nivea business has grown considerably since in terms of volume and distribution coverage. More than 100 SKUs of Nivea (covering Body Spray, Roll On, Shower Gel, Cream, Lotion, Toner, Sun Protect, Shampoo, Lip Care, Soap, Talc Face Wash, Shaving, After Shave etc range) are distributed in Bangladesh market by IDC. Nivea products are widely present in all sales channels. Nivea has been awarded 3rd most loved brand in Fairness Cream/ Cream/ Lotion category at the Best Brand Award 2019, Bangladesh.
NIVEA is a German personal care brand, owned by the Hamburg-based company Beiersdorf Global AG, founded on 28 March 1882, by Paul Carl Beiersdorf. Now Beiersdorf is a global company with more than 160 affiliates worldwide and over 20,000 employees – including 1,389 in the field of Research & Development.
When NIVEA Creme was launched in 1911 it revolutionized skin care as the first stable oil-and-water-based cream in the world. Nivea Crème became an immediate success and later on product line of Nivea has been extended to lotion, Men care, deo, sun protect and many others, based on growing and changing consumers demand. Today, NIVEA is the market leader in the skin care segment in more than 45 countries and is sold in 160 countries.