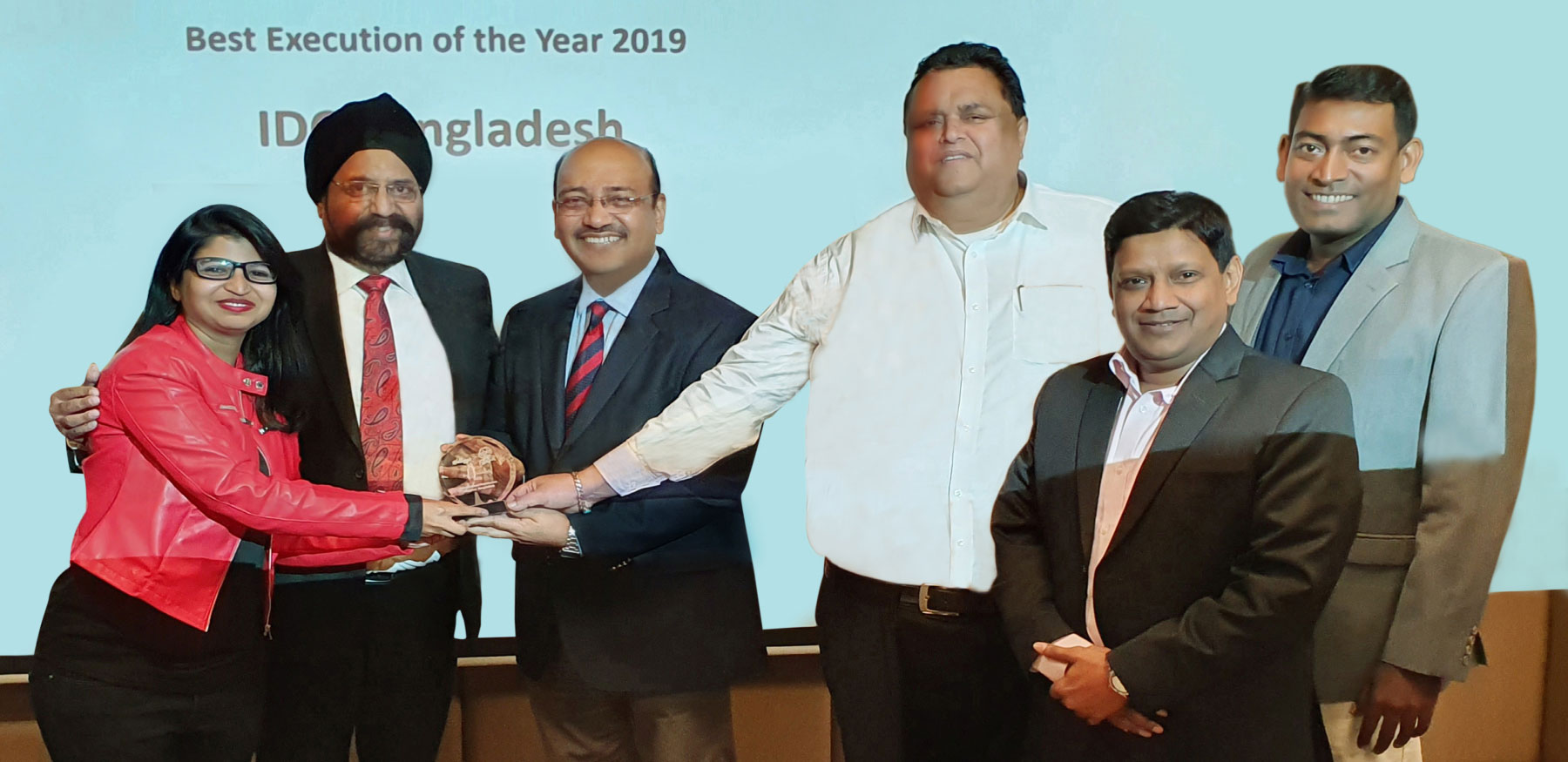 IDC awarded for Best Execution 2019 in South Asia by Kellogg's
November 18, 2019 | Kathmandu, Nepal:  IDC has received the award for Best Market Execution in 2019 at the Kellogg's South Asia Conference held on November 18, 2020 at Kathmandu, Nepal.
The award was handed over by Mr. Jaspinder Singh Vohra, Director - South Asia of Kellogg's to IDC Team in front of all South Asian member countries of the Kellogg's operation. From IDC Team, Managing Director Mr Ashraf Bin Taj, Director – Sales & marketing Mr. K M Dubey, Business Development Manager Ms. Tanjira Rashid, National Sales Manager – Modern Trade Ms. Shahidul Islam, and Sales Development Manager – General Trade Mr. Debasish Das received the award.
IDC has been appointed as official distributor for Kellogg's Cereals and Pringles Potato Chips in June 2018. Within 1 year of taking over the distribution responsibility, IDC has increased distribution coverage in GT market significantly, took leading category position in Modern trade, and also generated sales in B2B and Ecommerce platforms. The market expansion has been supported with strong market execution and visibility enriching activities. Even Bangladesh marketing execution of Kellogg's and Pringles has been shared with other countries as example. As a result, Kellogg's & Pringles sales with IDC has increased remarkably. The award was given as a recognition of IDC's result driven efforts in establishing brand Kellogg's & Pringles in Bangladesh.