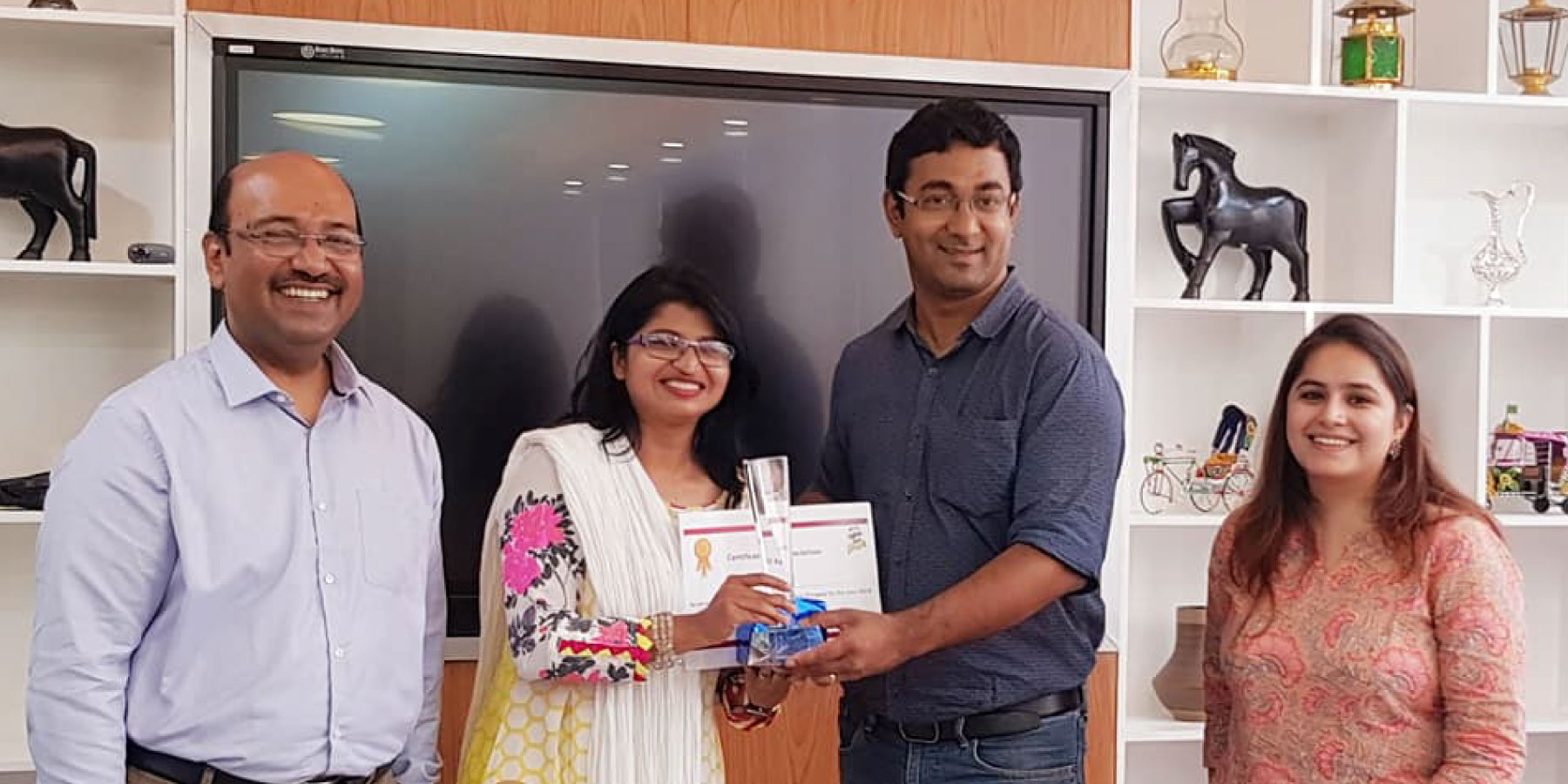 IDC wins the Pringles SLAM Award 2019 in Asia Pacific Region
October 03, 2019 I Dhaka, Bangladesh: IDC has won the "Pringles SLAM" global competition by Pringles within the Asia Pacific Region. The award was given for "Bangladesh Can" campaign during The 2019 ICC Cricket World Cup.
The slam award was handed over to IDC team in Bangladesh by Mr. Avik Sarkar, Sr. Manager, Kellogg India Private Limited and Ms. Hiral Bahal, Assistant Manager, Trade Marketing, Kellogg India Private Limited to Business Development Manager Ms. Tanjira Rashid along with modern trade team members. IDC Managing Director Mr. Ashraf Bin Taj was also present during the award handover ceremony.
The innovative campaign was executed based on the insight that as a snacking brand Pringles should offer consumers something they can enjoy while enjoying cricket matches and also while playing cricket. The can was shaped like a big can which had three Pringles 147g can inside it. There was an additional price discount as an incentive to the customers. While consumers could enjoy Pringles while watching the cricket matches, many used the Bangladesh Can as stamp while playing cricket The can was only launched in Modern Trade channel. Consumers loved the campaign and customer response was overwhelming. IDC had to go for reproduction of the can for 2 times to meet customer demand. The campaign was also shared in social media platforms.