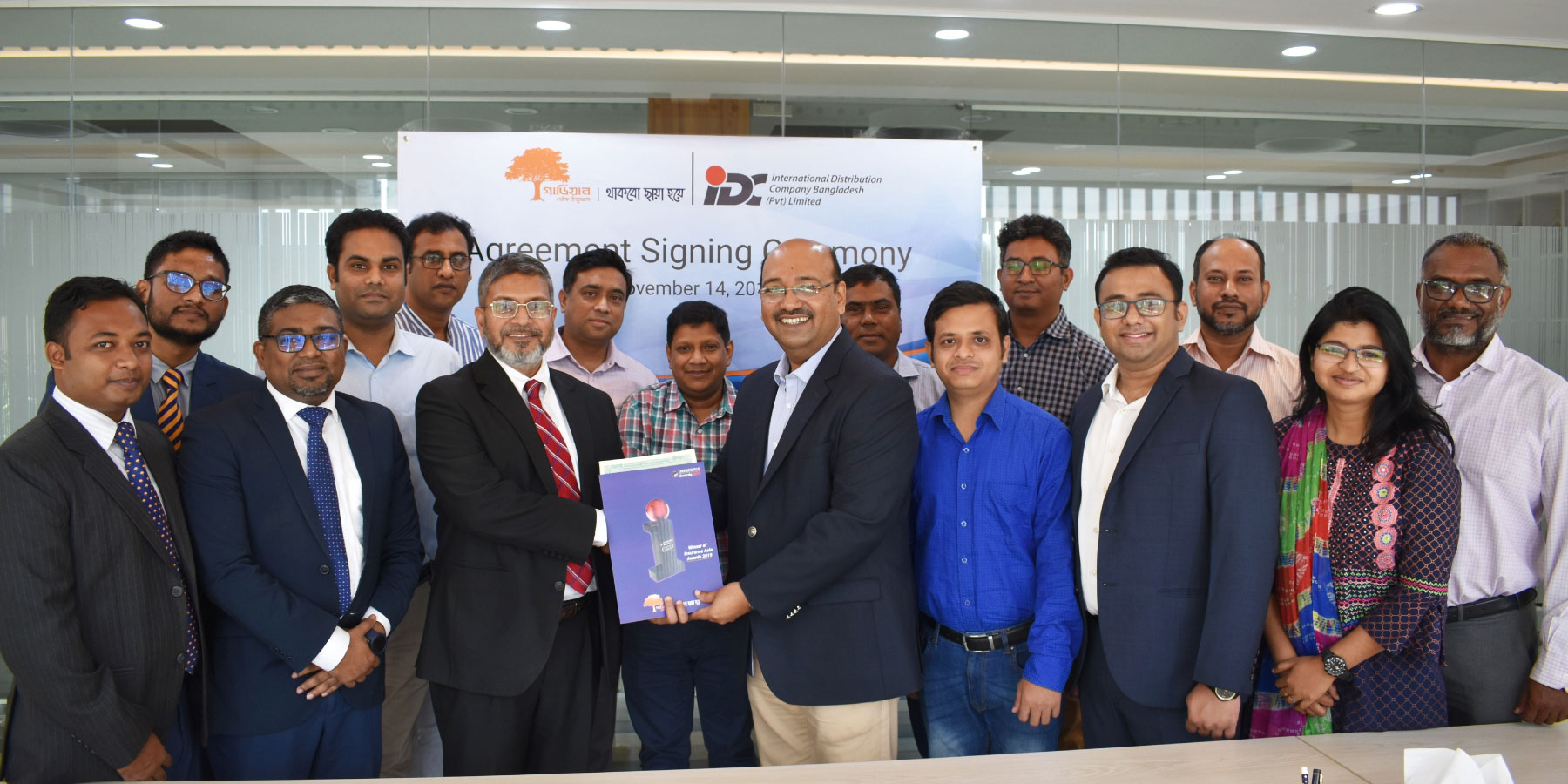 International Distribution Company & Guardian Life Insurance signed Group Insurance Agreement
November 14, 2019 | Dhaka, Bangladesh: International Distribution Company Bangladesh (Pvt) Limited (IDC) & Guardian Life Insurance Ltd. signed Group insurance agreement on 14th of November 2019. Under this agreement, the employees of IDC will enjoy Life coverage & Medical benefits (IPD & OPD). Around 109 Employees and their dependent family members will be covered under this agreement.
Mr. M M Monirul Alam, Chief Executive Officer, GLIL and Mr. Ashraf Bin Taj, Managing Director, IDC signed this agreement on behalf of their companies.
Mahmud Afsar Ibne Hossain, SVP & Head of Sales, GLIL, Mahbub Morshed Nayeem, Senior Officer, Corporate Sales, Md. Saiful Islam, Senior Officer, CSD from Guardian Life insurance Limited and Abu Sufian Raju, Director, Iftekhar Hafiz, Head of Finance & Accounts, Ahmed Raihan Ameen, Assistant Manager – Human Resource from International Distribution Company Bangladesh (Pvt) Limited (IDC) were also present at the signing ceremony.
The Guardian Life Insurance covers more than 300 hospitals & diagnostics centers across all division in 55 districts of Bangladesh. Under the group insurance, Guardian provides Cashless service to selected hospitals, Pathology Discount, and Priority Admission services though Health Insurance Card.